This is the Suzuki Burgman 400.
175 kg,
2.25 meters length,
150 km/h,
33 PS (hp),
11.000 DM, 5500 Euro.
It´s very close to a motorcycle (cruiser) and it has a "Variomatic", means that there is nothing more to do than go and stop...and GO! I will test it soon. And then I will have to cry or radically reduce my expense on other things.
My current scooter is this one:
A Vespa Cosa 200.
Light, small, slow, weak, cheap: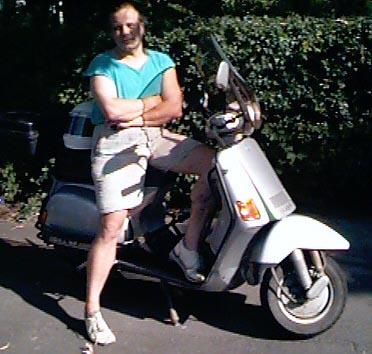 And this is my car: